Adapted Physical Education and Sport
Course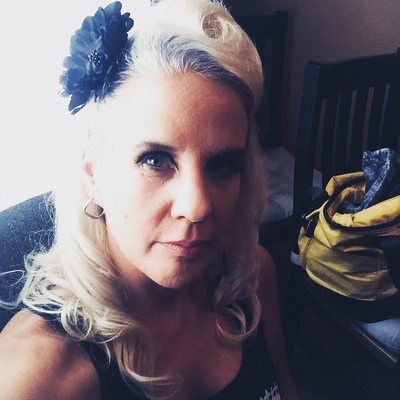 Nicole Dargent
Adapted Physical Education and Sport workshop supplies all that is needed for enriching the lives of students with disabilities by providing them with the high-quality programs they deserve.
 This workshop will help deepen understanding of the implications of disabilities for people through age 21 and beyond.
It is in an easy to read  bullet point form with corresponding quizzes. 
It grounds students in the foundational topics for adapted physical education and sport, explores the developmental considerations involved, and outlines activities for developing programs for people with unique physical education needs.
This workshop is only the beginning in working with adapted sports and athletes, to certify yourself please consider a workshop on accessibility and inclusion coming soon.
20 Credits
Here is the course outline:
1. Introduction to Adapted Physical Education and Sport
Adapted physical education is an individualized program of physical and motor fitness, fundamental motor skills and patterns, and skills in aquatics, dance, individual and group games; and sports that are designed to meet the unique needs of individuals.
2. Program Organization and Management
Administrative areas related to program organization and management
Demonstrate an understanding of national and international organizational structure of adapted sport.
4. Measurement, Assessment, and Program Evaluation
Testing, Measurement Evaluation and Assessment
5. Individualized Education Programs
Physical education is only one part of this comprehensive IEP document.
To understand Positive Behavior Intervention and Supports
7. Instructional Strategies for Adapted Physical Education
Philosophical Approaches to Adapted Physical Education and Sport
8. Intellectual Disabilities
Intellectual disability is a disability characterized by:
9. Behavioral Disabilities
To understand the clinical/diagnostic features of emotional disturbance (ED)/behavior disorder (BD)
10. Autism Spectrum and Social Communication Disorders
Diagnostic Criteria for Autism Spectrum Disorder (DSM V)
11. Specific Learning Disabilities
Definitions
Definition of Visual Impairment
13. Hard of Hearing, Deaf, or Deafblind
Communication Methods
14. Cerebral Palsy, Traumatic Brain Injury, and Stroke
15. Amputations, Dwarfism, and Les Autres
Functional Classification System
16. Spinal Cord Disabilities
Common spinal cord injuries
17. Other Health Impairment Conditions
Background Information
18. Students With Other Special Conditions: Injuries, Longer-Term Disabilities, and Obesity
Common Activity-Related Injuries
20. Perceptual–Motor Development
Overview of the perceptual–motor process
22. Early Childhood Adapted Physical Education
There is no quiz with this chapter
23. Health-Related Physical Fitness and Physical Activity
Health-Related Physical Fitness and Physical Activity
24. Rhythmic Movement and Dance
Three Types of Dance Presented via a Developmental Perspective
There is no quiz with this chapter
27. Individual, Dual, and Adventure Sports and Activities
To understand the rules, procedural modifications, and adaptations used in sanctioned events for athletes with disabilities. There is no quiz with this chapter.
28. Winter Sport Activities
Need for year-round activities. There is no quiz with this chapter.
29. Enhancing Wheelchair Sport Performance
Athlete and Wheelchair: A Systems Approach
Completion
The following certificates are awarded when the course is completed:
| | |
| --- | --- |
| | Adapted Physical Education and Sport |